제품소개
기술혁신과 독자적인 광학개발로 (주)엠쏘텍은 미래로 나아갑니다
Glass Breakage Detector
◎ GBDR-Chamber Type
> Configurations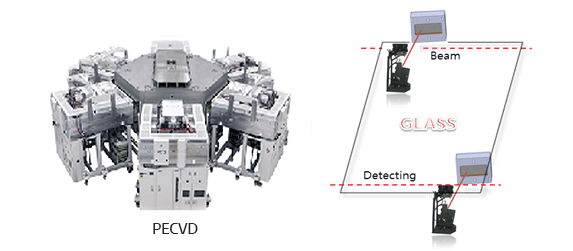 > Application
It can detect Edge Broken Glass and Center Broken Glass of each chamber.
> Features
Breakage detection performance
Easy to Install & Setup
Less fake Error
Better maintenance
◎ GBDR-Index Type
> Configurations
> Application
This is an equipment to detect broken glass which occurs during glass return of LCD lines in real time. It inspects the broken glass so that increases the operation rate of the chamber.
> Features
Breakage detection performance
Easy to Install & Setup
Less fake Error
Better maintenance